These days, everything is online. Back in the day, before there were the Internet and IDX for real estate, the slogan for the Yellow Pages was "Let your fingers do the walking." Well, the Yellow Pages are long gone, but the slogan still rings true. We still let our fingers do the shopping; online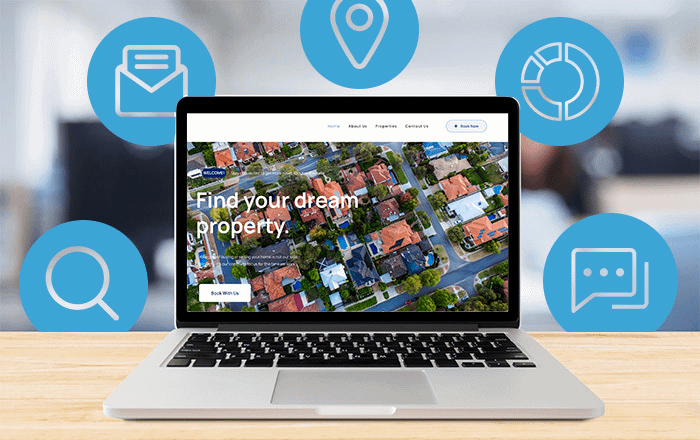 What Is Idx For Realtors?
Consumers want to go online and shop for Realtor Websites With Idx. They go to Real Estate IDX Website Design like Zillow or Realtor.com to see what is available. The problem is these websites are not IDX sites so the listings show the names and phone numbers of other Realtors. You do not want your clients going there to shop for properties you want them to go to the Best IDX websites for realtors.
Another issue with realty websites like Zillow is that they are only sometimes accurate. It has been reported by Redfin that 1/3 of the real estate listings on Zillow were no longer available. Plus only 29% of their Zestimates, which are the estimated value of a property, were accurate. The problem is that most real estate buyers or sellers believe the statistics coming from Zillow.
A better alternative is to send them to your Custom Realtor Website. The IDX, or Internet Data Exchange, is a system that allows a Realtor to import the listings from the MLS into their Cheap IDX websites for realtors websites. The listings show up with all the photos and descriptions, but it leaves off the listing agent's information. They have to call you for more information.
So when a client says they were looking for properties on Zillow, you can tell them to go to your IDX website to search. Tell them that it is more accurate.
Many Realtors ask, "can I show other Realtors properties on my website?" The answer is yes, as long as you have an IDX website. The IDX allows Realtors to automatically import all the listings into their website. You can even copy the link (URL) to properties on your IDX websites for Realtors and paste the link (URL) into a Facebook or LinkedIn post.
This way when someone clicks on the photo on Facebook or LinkedIn it takes them to that property on their IDX solutions for realtors website. This is why you need your very own realty website.
Some Realtors ask, "should I use my broker's website?" The answer here is no. Remember, as a Realtor you are an independent contractor. You work for yourself. Most Realtors will switch brokers several times in their career so if you use your broker's website you will lose all your contacts. You could also lose your domain name.
It is like starting over. Additionally, you do not want to use the email address provided by your real estate agents. If you switch brokers you will lose all your emails and contact. Remember, you are an independent contractor. You need to be profitable. Your website address and email address needs to go with you.
Lastly, when you are working with a new or potential client, the first thing they will do is Google you. If what comes up looks like scrambled eggs, they will not hire you. You have to make sure you have a good online presence. That you look professional. That you have the best WordPress IDX Plugin for Realtors. That they can do IDX for real estate property searches on your website.
Well, that's it for this 2-minute tech tip. My name is Mark Weithorn with Showcase Web Sites. We have been creating Best IDX websites for realtors for close to 20 years now. These websites have the IDX, a built-in client management system, and new and existing development with floor plans.
We also automatically blog for you and automatically post these blog articles on your social media pages, and we also send out a weekly email newsletter to all your clients. You can visit us at DPIshowcase.com websites with IDX for realtors please remember to subscribe and like my YouTube channel to get updated videos. Thanks for listening to my 2-minute tech tip and have a great day.