DPI web sites are tied into the MLS allowing your clients to search for homes, condos, rentals and commercial properties in your area. These listings show up with the photos and the descriptions, but it leaves off the listing agent's information so people have to call you for more information. It's like having your own personal MLS.
Our database of new and existing developments have unbranded information, photos and floor plans. These pages are also linked to the MLS (IDX) so as sales or rentals are listed they will show up on your web site.
COVID-19 Notice: Due to the continuing difficulties during this crisis, DPI is waiving all design fees.

$59.95 MONTHLY
A Complete Personal Web Site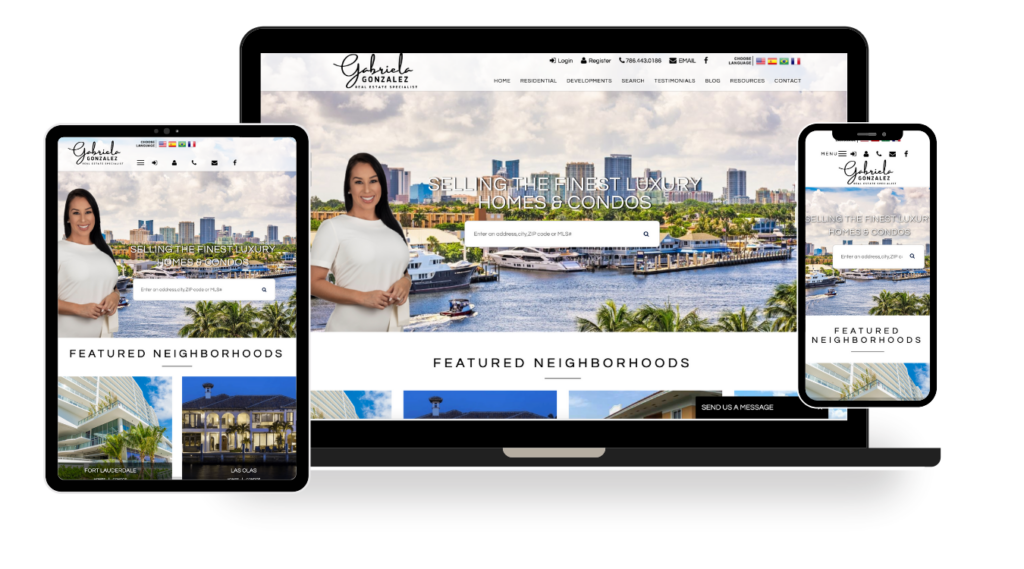 Signing up for a web site is easy. Please fill out this form. A sales representative will contact you.
There is no obligation or yearly contract. You will not get charged at this time.
The monthly hosting begins around one week after your site goes live.