If you're a real estate agent, we'll show you why a website is important in real estate. But what are the benefits of having a website, and is it worth your time and money? This blog post will explore some top reasons why real estate agents should own a website.
With social media so prevalent in the world, it's no surprise that it's taken over as one of the primary forms of communication. In other words, people are using it to connect with friends, share our news and experiences, and even find their next job. This makes sense since businesses have used social media marketing as a way to promote their products and services. So what are the benefits of social media marketing? We'll explore five of them in this blog post so you can see if it's a good fit for your company.
5 Tips Why Is a Website Important In Real Estate Business
how to build credibility with clients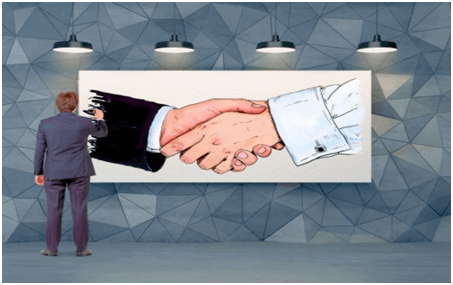 The most crucial reason real estate agents own a single property sites is to build credibility and showcase expertise. In today's digital world, consumers are more likely to trust and do business with someone with an online presence. To stay ahead and attract more clients, you need to have a website that highlights your experience and demonstrates why you're the best person for the job.
Your website is also great for sharing your knowledge about the real estate industry. You can use your blog to write helpful articles about buying or selling a home, offer advice or give tips on remodeling a home. By sharing your expertise, you'll not only attract more leads, but you'll also build trust with potential clients.
Stay Connected with Clients and Prospects
There are many reasons why real estate agents should own a website? but one of the most important is to stay connected with clients and prospects. In today's digital world, people are used to being able to find information about businesses and services online. If you're not online, potential customers may not even know you exist.
A website gives you a central place to share information about your business and your properties. Your website is an important element of your business. It gives potential clients more insight about you and where you can be found. A website is also a great way to stay connected with past clients, giving them access to updates on new listings or changes in the market.
Many resources are available to help you create a professional-looking wordpress idx website if you're unsure where to start. The first step after you get your website up and running is to promote it on other channels like social media, email, and print materials.
how to generate leads in real estate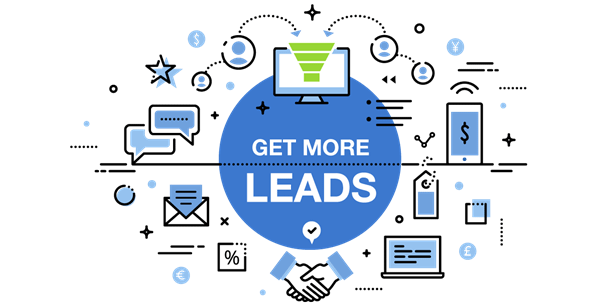 One of the primary goals of a real estate agent is to generate leads, and an effective way to do this is by having a website where you can list contact information, provide details about how you work, offer call-to-action buttons that prompt visitors to contact you, and provide details about houses for sale.
A well-designed website in real estate could build trust and credibility with potential clients. When you start a blog, you can use it to communicate your professionalism and expertise. As a result, you'll be able to connect with clients and show yourself as an expert. Setting yourself apart from other agents in today's competitive market is essential for success, and a website can help you do that.
To Stay Organized
A successful real estate agent has an organized way of doing things. A website can help you keep track of your listings, clients, and prospects, and it can also help you stay organized with your schedule and finances. A wordpress real estate website is a great way to keep up with your business and ensure everything runs smoothly.
Be Found Online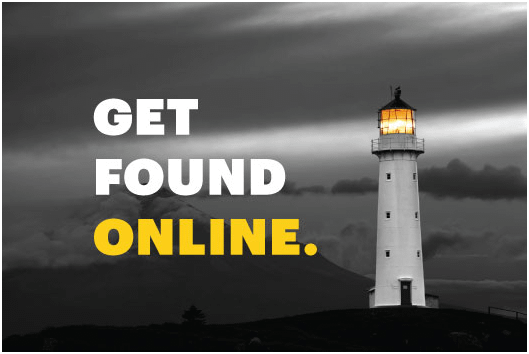 If you're not online, you're invisible.In today's digital world, that's not an option if you want to be successful as a real estate agent. Buyers and sellers search for homes and agents online, so they'll never find you if you're not there.
When you don't have a real estate website builder with idx, it can be tough to let people know about your listings, network with potential clients, or establish yourself as an industry expert. Not to mention, it's a great way to stay top-of-mind when people are ready to buy or sell.
What to include on your website?
-Your company logo and name. Make sure it's prominently displayed so that visitors know who you are right away.
-Your contact information. Include your phone number, email address, and physical address (if you have one). This way, interested parties can easily get in touch with you.
-A gallery of your properties. Use high-quality photos to show off your listings. Include key information like price, square footage, number of bedrooms/bathrooms, etc.
-Testimonials from past clients. Show potential clients that you're trustworthy and reliable by including testimonials from happy customers.
-An easy-to-use search function. Allow visitors to search for properties by location, price range, type (e.g., house, condo, etc.), and other relevant criteria.
By including these essential elements on your website, you'll be well on your way to attracting more clients and growing your real estate business!
Conclusion
In today's digital world, potential clients are looking for online properties, and if you don't have a website, you're missing out on a huge opportunity. A website allows you to showcase your listings, share information about yourself and your team, and build trust with potential clients. There are many reasons why is a website important in real estate? or Investing in a website is one of the best decisions you can make for your business – so what are you waiting for get in touch with us?