In today's highly competitive real estate market, realtors are constantly seeking innovative ways to differentiate their listings and attract potential buyers. One powerful tool that has gained significant traction is the use of Single property websites. These dedicated websites provide a focused online presence for individual properties, offering a range of benefits for both realtors and prospective buyers.
What are Single Property Websites?
Single property sites are websites that are created for the sole purpose of promoting and showcasing a single real estate property. Unlike a traditional real estate listing on a generic platform, a single property website allows a realtor to create a one-of-a-kind digital experience for their property.
Benefits of Single Property Websites for Realtors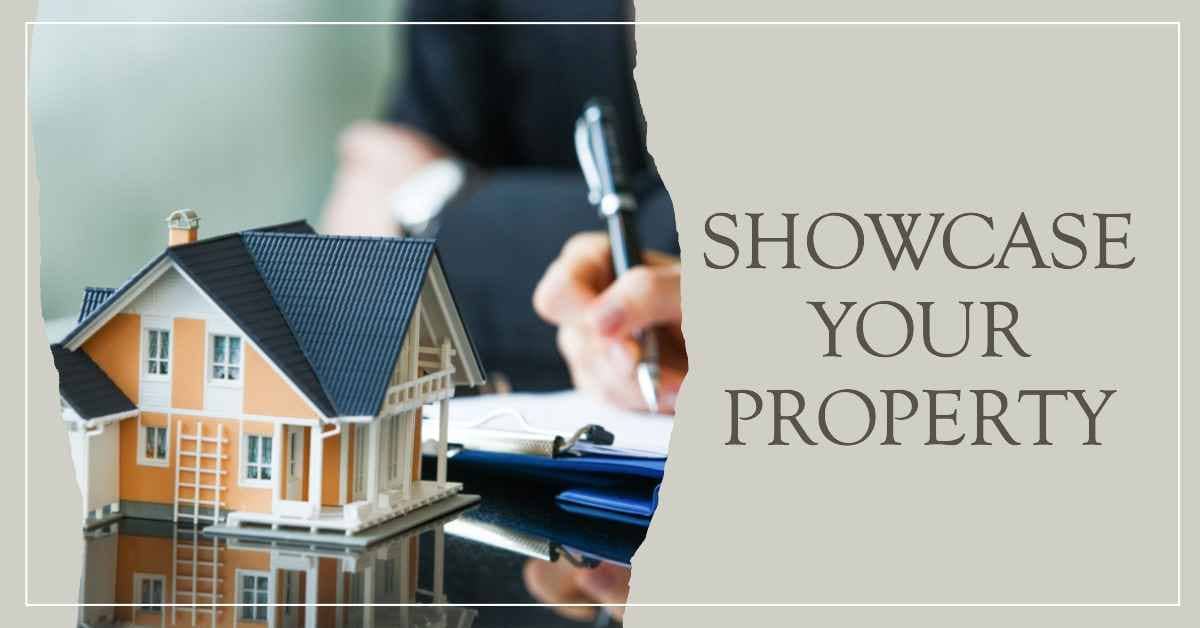 1. Increased Exposure and Online Presence
By utilizing property listing websites, realtors can significantly enhance their online presence. Each property gets its dedicated website, providing a platform for detailed property information, high-quality images, virtual tours, and more. This increased exposure helps realtors capture the attention of potential buyers and stand out from the competition.
2. Enhanced Property Marketing
Realtors have the chance to design specialized marketing campaigns for each property using real estate marketing sites. To entice and engage potential buyers, they can highlight property features, highlight unique selling ideas, and use visually appealing aspects. Realtors can maximize the visibility of the property by utilizing various digital marketing strategies to attract visitors to these websites.
3. Improved Lead Generation
Single property websites for realtors serve as powerful lead-generation tools. Realtors can incorporate lead capture forms, enabling visitors to express their interest in the property or request additional information. By collecting valuable contact details, realtors can build a targeted list of potential buyers, allowing for more effective follow-up and nurturing.
4. Showcase Property Features
With single property websites, realtors can provide in-depth details about the property, including floor plans, virtual tours, high-resolution images, and videos. This comprehensive and visually engaging content allows potential buyers to explore the property remotely and get a better understanding of its unique features, leading to more qualified leads.
5. Personalized Branding and Differentiation
The possibility of boosting their branding and standing out in the market is provided by individual property websites for realtors. Realtors may provide a seamless and individualized experience for potential buyers by including their branding components, such as logos, color schemes, and agent information. In the competitive real estate market, this difference helps develop credibility and confidence.
6. Mobile-Friendly and Responsive Design
In today's mobile-dominated world, real estate websites need to be mobile-friendly and have a responsive design. Single property websites are designed to adapt seamlessly to different devices and screen sizes, ensuring a consistent user experience across smartphones, tablets, and desktop computers. This accessibility enhances the reach and engagement of the property listing.
7. Tracking and Analytics
Property listing websites provide valuable insights through tracking and analytics tools. Realtors can gather data on website visitors, including the number of views, duration of visits, and popular property features. This information enables realtors to make data-driven decisions, optimize their marketing strategies, and better understand their target audience.
8. Cost-Effectiveness
Despite their advanced features and benefits, individual property sites can be cost-effective compared to other marketing channels. The cost of creating and maintaining a single property website is relatively affordable, especially when considering the potential return on investment through increased lead generation and property sales.
SEO Benefits of Individual Property Websites
Single property websites can significantly boost a realtor's search engine optimization (SEO) efforts. By optimizing website content, meta tags, and property descriptions with relevant keywords, realtors can improve their organic search rankings. Additionally, having a dedicated website for each property increases the overall online visibility, driving more organic traffic and potential buyer leads.
How to Create an Effective Single Property Website
Creating an effective single-property website involves several key steps:
a- When creating a website, you have the option to use a user-friendly website builder or hire a professional web developer for a more customized approach. 
b- Then select a domain name for a property or location, and opt for a memorable and relevant name that is easy for users to remember.
c- Create an appealing and user-friendly website design that includes intuitive navigation, ensuring visitors can easily find their way around and enhancing their overall browsing experience.
d- Include high-resolution images, virtual tours, and engaging property descriptions. 
e- Optimise the website for search engines by incorporating relevant keywords. 
f-Integrate lead capture forms and prominently display contact information on your website to make it easy for potential buyers to reach out and provide their details for future communication and inquiries.
g- Make sure your website is optimized for mobile devices and has a responsive design that adapts seamlessly to different screen sizes, providing a user-friendly experience across all devices.
h- Consistently update your website with new content, reflect price adjustments, and keep availability information up to date. This ensures visitors receive current and relevant information about your offerings.
Best Practices for Single Property Websites
To maximize the effectiveness of Best property listing websites, realtors should consider the following best practices:
a- Utilise high-resolution images and videos to effectively display the distinctive characteristics of the property, enhancing its visual appeal and highlighting its unique features. 
b- Include accurate and detailed property descriptions to provide comprehensive information. 
c- Utilize custom designs to seamlessly integrate interactive features like virtual tours and 3D floor plans, providing an immersive and informative experience for potential buyers or renters.
d- Optimise the website for speed and performance to enhance the user experience. 
e- Utilise social sharing buttons to encourage visitors to share the property with others. 
f- Incorporate search engine optimization (SEO) techniques to enhance the visibility of your website on search engines, increasing the likelihood of attracting organic traffic and improving rankings.
g- Harness the power of email marketing and targeted advertising to attract visitors to your website, effectively driving traffic and reaching a specific audience for increased engagement and conversions.
h- Regularly monitor website analytics to track performance and make data-driven improvements.
Do you know 5 Secrets to Drive More Traffic to Your Realtor IDX Website?
Conclusion
In today's real estate market, single property websites have emerged as a powerful tool for realtors to differentiate their listings, increase exposure, and generate more leads. These dedicated websites offer numerous benefits, including enhanced property marketing, improved lead generation, personalized branding, and cost-effectiveness. By incorporating SEO strategies and following best practices, realtors can harness the full potential of real estate marketing websites for realtors and stay ahead in the competitive landscape.