A highly effective real estate website is not only visually appealing but also functional, user-friendly, and optimized for various devices. In this article, we will explore the top features that make real estate responsive websites stand out, with a special focus on DPI Showcase, a leading player in the real estate industry that understands the significance of an exceptional online presence.
Introduction to Real Estate Responsive Websites
Gone are the days when potential buyers would browse through newspapers or drive around neighborhoods in search of their dream homes. Today, the internet has become the primary resource for property hunting. Real estate responsive websites play a pivotal role in connecting buyers with sellers and making the overall property search experience seamless.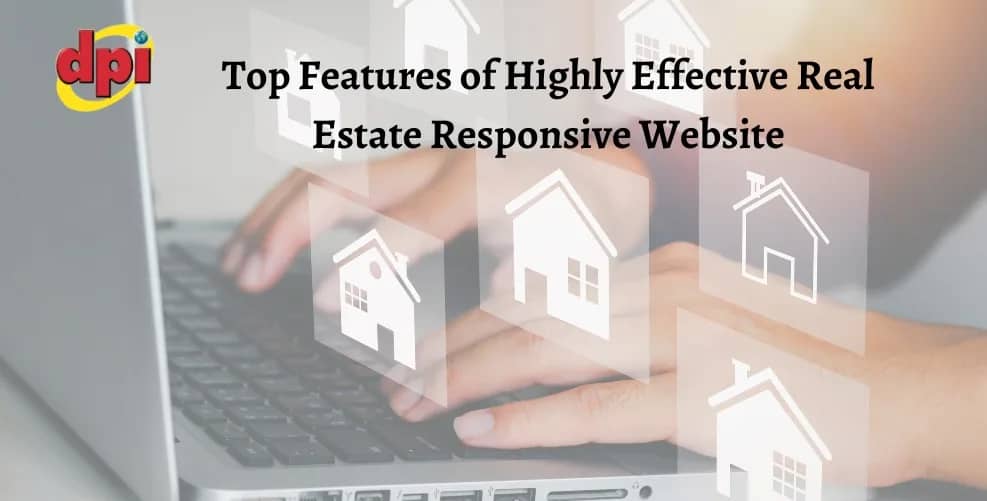 Importance of Responsive Design in Real Estate Websites
A Real Estate Responsive Websites automatically adjusts its layout and elements to provide an optimal viewing experience on various devices, including desktops, smartphones, and tablets. DPI Showcase recognizes the importance of responsiveness for enhancing user experience and boosting lead generation.
User-Friendly Navigation
A well-organized and user-friendly navigation system is crucial for any real estate website. Visitors should be able to find what they are looking for quickly and effortlessly. DPI Showcase excels in providing an intuitive and straightforward navigation structure.
DPI Showcase's website features well-designed menus that categorize properties based on different criteria, such as location, price range, and property type. This helps users narrow down their search and find properties that match their specific requirements.
Intuitive Search Functionality
DPI Showcase's search functionality is designed with the user in mind. The search bar allows visitors to enter keywords, addresses, or MLS numbers to find properties instantly. The intuitive search algorithm presents accurate results, making the property search process efficient and enjoyable.
Mobile Compatibility
Mobile compatibility is a non-negotiable aspect of a Best Responsive Real Estate Websites. With the majority of internet users accessing websites through their mobile devices, DPI Showcase ensures that its website is fully optimized for mobile users. 
Importance of Mobile Optimization for Real Estate Websites
Mobile optimization is not just about making a website fit smaller screens; it's about providing a seamless experience that caters to the unique behaviors of mobile users. DPI Showcase acknowledges that mobile-friendly websites enhance user satisfaction and contribute to better search engine rankings.
Benefits of a Mobile-Responsive Design
DPI Showcase's website adapts to different screen sizes, maintaining visual appeal and functionality. Whether users are browsing properties on their smartphones during their daily commute or using tablets at home, DPI Showcase guarantees consistent quality across devices.
Fast Loading Speed
Users have little patience for slow-loading websites. A real estate website that takes ages to load can result in frustrated visitors leaving before they even get a chance to explore the listings. DPI Showcase prioritizes Responsive Real Estate Website Design with fast loading speeds to provide an exceptional user experience.
Impact of Loading Speed on User Experience
Research has shown that website loading speed directly impacts user satisfaction and engagement. Slow-loading pages lead to higher bounce rates and a decrease in conversions. Recognizing this, DPI Showcase has invested in advanced hosting solutions and optimized its website to deliver swift loading times.
How to Improve Website Loading Time
DPI Showcase employs various techniques to ensure the rapid loading of its pages. This includes optimizing image sizes, leveraging browser caching, and minimizing unnecessary scripts. By doing so, DPI Showcase creates a smooth browsing experience for its visitors.
High-Quality Visuals and Media
In the real estate industry, visual content is of paramount importance. High-quality images and videos not only capture the attention of potential buyers but also showcase properties in the best possible light. DPI Showcase understands the significance of visual appeal and the impact it has on converting leads into clients.
Importance of Visuals in Real Estate Websites
Real estate is a visually driven industry. Potential buyers want to see clear and captivating images of properties they are interested in. DPI Showcase's dedication to presenting stunning visuals sets it apart from competitors.
Utilizing High-Resolution Images and Videos
DPI Showcase invests in professional photography and videography to capture the essence of each property accurately. High-resolution images and videos help potential buyers envision themselves in their dream homes, encouraging them to take the next step in the buying process.
IDX Integration
IDX integration is a crucial feature for any Responsive Real Estate Websites, and DPI Showcase leverages this powerful tool to provide comprehensive property search functionality.
The Significance of IDX Integration in Real Estate Websites
IDX (Internet Data Exchange) integration allows real estate agents to display MLS (Multiple Listing Services) listings on their websites. This integration broadens the pool of properties available to potential buyers, offering a vast selection of listings from various Best Responsive Real Estate Websites professionals.
How DPI Showcase Utilizes IDX
DPI Showcase seamlessly integrates IDX into its website, giving users access to a wide range of up-to-date property listings. The user-friendly interface and advanced search filters make it simple for visitors to find properties that match their preferences and criteria.
Lead Generation Features
In the competitive real estate business, lead generation is vital for success. DPI Showcase employs various lead capture features to turn website visitors into potential clients.
Capturing Leads Effectively
DPI Showcase strategically places call-to-action (CTA) buttons throughout its website, prompting visitors to take action, such as requesting more information or scheduling property viewings. These CTAs serve as effective lead-generation tools.
Call-to-Action (CTA) Buttons and Forms
DPI Showcase's well-designed CTA buttons and lead capture forms make it convenient for potential buyers to express their interest and connect with real estate agents. By streamlining the lead generation process, DPI Showcase increases the chances of converting leads into actual clients.
Interactive Maps and Neighborhood Information
Providing users with detailed information about the neighborhoods surrounding properties is a valuable feature of a Real Estate Responsive Websites. DPI Showcase enriches its listings with interactive maps and relevant neighborhood details.
Assisting Users in Locating Properties
DPI Showcase's interactive maps allow users to view property locations accurately. With just a few clicks, potential buyers can explore the neighborhood and nearby amenities.
Providing Essential Neighborhood Details
DPI Showcase goes the extra mile by offering information about schools, parks, shopping centers, and public transportation options in the vicinity of each property. This level of detail empowers potential buyers to make informed decisions.
Testimonials and Social Proof
Building trust with potential clients is paramount in the real estate industry. DPI Showcase leverages testimonials and social proof to establish credibility and showcase its track record of satisfied customers.
Building Trust with Testimonials
DPI Showcase prominently displays testimonials from previous clients who have had successful experiences with their services. These testimonials serve as social proof, demonstrating the agency's dedication to customer satisfaction.
Utilizing Social Proof to Boost Credibility
Beyond testimonials, DPI Showcase showcases its achievements and recognition from industry peers. Awards, certifications, and affiliations are displayed on the website, further reinforcing the agency's reputation and expertise.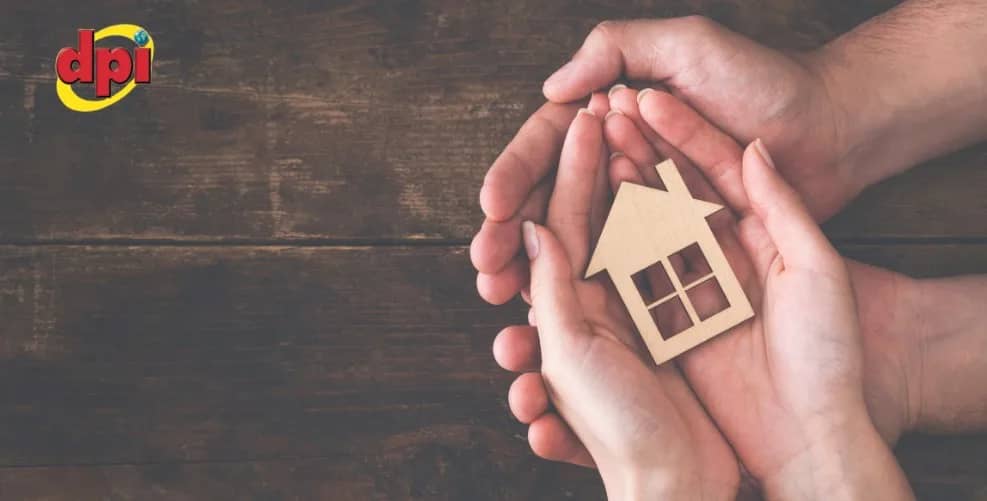 Customizable Property Listings
Recognizing that each potential buyer has unique preferences, DPI Showcase offers customizable property listings to cater to individual needs.
Tailoring Property Listings to the User
DPI Showcase's website allows users to personalize their property search by selecting specific criteria, such as property type, price range, and desired features. This tailored approach streamlines the search process and presents users with relevant listings.
Filters and Sorting Options
With a wide range of filtering and sorting options, DPI Showcase enables users to prioritize their search based on their priorities, such as location, price, and property size. This flexibility enhances the user experience and increases the likelihood of finding the ideal property.
Seamless Contact and Communication Channels
Effective communication is essential in real estate transactions. DPI Showcase ensures that potential buyers can easily reach out and engage with their team.
Importance of Easy Contact Methods
DPI Showcase provides multiple contact methods, such as phone numbers, email addresses, and contact forms, to make it convenient for users to inquire about properties or seek assistance.
To further enhance communication, DPI Showcase offers a live chat feature, enabling real-time interactions with website visitors. This instant communication channel allows users to have their questions answered promptly.
Security and Privacy Measures
Security and privacy are critical aspects of any responsive real estate websites, and DPI Showcase takes comprehensive measures to protect user data and ensure a safe browsing experience.
Ensuring Data Security for Users
DPI Showcase employs advanced security protocols to safeguard sensitive information provided by users during their interactions on the website.
SSL Certificates and Privacy Policies
By using SSL certificates, DPI Showcase encrypts data transmitted between users and the website, preventing unauthorized access to personal information. In addition, It maintains transparent privacy policies to instill confidence in its users.
SEO Optimization for Real Estate Websites
A well-optimized & Responsive Real Estate Website Design can significantly enhance its online visibility and attract a broader audience. DPI Showcase acknowledges the importance of SEO and implements effective strategies to improve its search engine rankings.
Keyword Research and Content Optimization
DPI Showcase conducts thorough keyword research to identify relevant search terms used by potential buyers. By strategically incorporating these keywords into its website content, boosts its chances of appearing in relevant search queries.
Conclusion
In conclusion, a highly effective real estate responsive websites is a powerful tool for connecting with potential buyers and achieving success in the competitive real estate market. DPI Showcase stands out as an exemplary model in the industry, incorporating top features that enhance user experience, facilitate lead generation, and foster trust among clients.
With user-friendly navigation, mobile compatibility, fast loading speed, high-quality visuals, IDX integration, and lead capture features, DPI Showcase prioritizes customer satisfaction. The inclusion of interactive maps, neighborhood information, testimonials, customizable property listings, and seamless communication channels further elevates the website's appeal. Its commitment to data security, privacy, and SEO optimization showcases its dedication to delivering a comprehensive and exemplary online experience. By embracing the top features of highly responsive real estate website design, It continues to set new standards and cement its position as a leading player in the real estate industry.